Join our affiliate program!
Why should you become an affiliate?
It's free to join.
You get 50% commission on each Silver membership sign up that you refer and 50% on each Bronze membership (The Bronze membership is a monthly fee and you will earn of 50% commission on each monthly payment we receive).
We use ClickBank to manage our affiliate program. ClickBank is a trusted affiliate management system with over 6 million clients worldwide.
All you need to do is send traffic to us. We do all the selling.
We keep a well-stocked and constantly updated affiliate resources area, full of banners, videos and other material for your promotions. See below.
We offer a 7 Day Free trial to all members, it makes it easy for you to sell the tutorial and it assures we only have happy customers!
We work hard to reel in the leads you send us. Even if the purchase isn't made immediately… you still get full credit for the sale.
Our Wedding Dance Tutorial has a high conversion rate and a low refund rate thanks to our great quality course and the 7-Day free trial we offer with our recurring membership.
How to join our affiliate program if you don't have a ClickBank account?
To join our affiliate program you will need to sign up for a ClickBank account. It's free, simple and as a third-party it guarantees your payments.
For more information about ClickBank click here.
Step 1-  Create a free ClickBank account
To create your free account click here.
Step 2- Start promoting
Now that you have an account you can start earning commissions.
Go here: ClickBank Wedding Dance Tutorial
Look for "Wedding Dance Tutorial" and click "promote".
Now you will be given a hop link. A Hop Link is a link that is attributed to you only so that ClickBank can track all your sales and make sure you get your commission on each sale.
Be sure to use that hop link anytime you promote our Tutorial (on your website, facebook, emails…)
That's it!
How to join our affiliate program if you already have a ClickBank account?
Simply CLICK HERE
What next?
Below are some assets to help you sell our tutorial and makes lots of commission in the process!
If you require any help, get in touch and I'll get back to you within 24 hours.
To your success,

anthony (at) weddingdancetutorial (dot) com
Infographics:

YouTube Demo video:
YouTube "How Does It Work?" video:
Images:
(right click and "save image as…")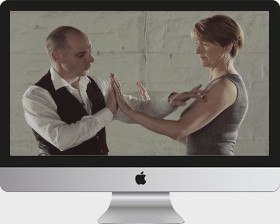 Logos:


White here:


Banners:
200×200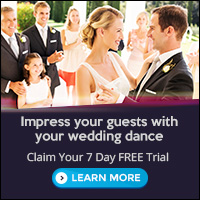 240 x 400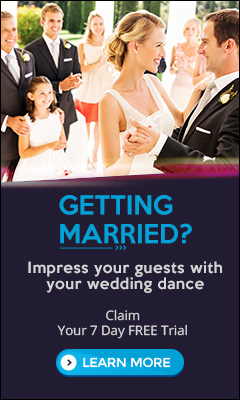 250×250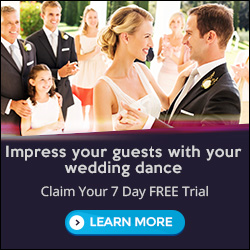 300×600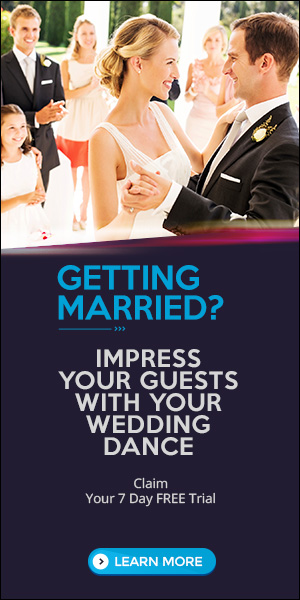 300×1050

320×50

320×100

Mini Video Series:
We also offer a mini video series or a mini-course. It consists of the first module of our tutorial and a bonus lesson.
The purpose of the 1st module (7 lessons) is to teach the fundamentals of partner dancing and to prepare the dancers for the 2nd module.  The bonus lesson is an example of what we teach in the second module.
You can use this mini-course in your sales funnel. It's a great converter!
Lesson 1: http://weddingdancetutorial.com/video-1879799/
Lesson 2: http://weddingdancetutorial.com/video-2879799/
Lesson 3: http://weddingdancetutorial.com/video-3879799/
Lesson 4: http://weddingdancetutorial.com/video-4879799/
Lesson 5: http://weddingdancetutorial.com/video-5879799/
Lesson 6: http://weddingdancetutorial.com/video-69799/
Lesson 7: http://weddingdancetutorial.com/video-7879799/
Bonus lesson: http://weddingdancetutorial.com/lessons/hp-combo/