Every Question Answered to Prepare You for Your Wedding's First Dance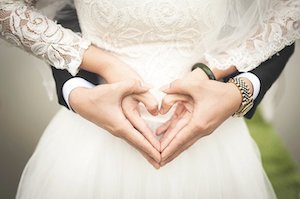 Nowadays, couples are indulging in dance lessons for their weddings dance at the reception. Some couples go to the extent of creating a whole dance routine, while others choose an understated, slow dance routine and make it special by taking it to another level by practiced moves. Some have even been reported to entertain their guests with an elaborate wedding first dance routine based on Dirty Dancing.
Following in their footsteps might not be the best idea for couples who can't spend four to five hours every day to perfect their dance routine. That doesn't mean that choreography goes out the window though. Finding the perfect dance instructor and then practicing is the core of having the prefect first dance.
Any questions that you could have regarding your first dance at the wedding reception are answered below to help all you love birds out there!
7 FREE DANCE LESSONS
Get 7 FREE Dance Lessons. No credit card required. Just enter your email address and enjoy your first lesson now!
How can I choose the ideal song for my wedding dance?
Choose a song that has a memory attached to it and reminds you of something special. Probably something that you listen together a lot.
How to handle the pressure of a first dance when you really can't dance?
Relax! If you can walk, then you can dance. All you need to do is move your body to the rhythm and sway on your feet. A few turns and twist and you have got yourself a perfect dance routine. Remember, if you are really scared, you don't have to go for an elaborate and complicated dance routine. Simple will work just fine. Just make it romantic and you will do just fine on that score.
How to handle the stress or nerves?
If you want to be confident when you are leading your bride to the dance floor, practice a lot. When you are confident about the dance moves, the duration of the song and how to correlate them, you will have a better handle on your nerves.

I have never danced before. What do you suggest?
The best advice that I would give you is to relax, be comfortable, and move to the sound of the music. Go with the flow of the rhythm. Most dance steps are quite easy and you have to start with a slow dance at your reception. So don't worry about it. You won't be expected to do flips. Just relax and ensure that you repeat all the steps that you have memorized and practiced earlier.
When should I start learning the steps?
The best course of action is to start learning the steps to your first dance is at least three months before. However, that depends on how elaborate your wedding is and what theme you are following. If you have booked a ballroom for a wedding reception, people will expect you to show off your ballroom dancing skills that require some couples to start their practice a year in advance. It also depends on partiality and personalization. What you want will customize your dance and the more complicated you want your dance to be, the more time it will take for you to practice.
Do you have any tips for dance rehearsal?
Practicing can go on for quite some time, but you will have to finalize your dance routine to ensure that it goes smoothly without any glitches and mistakes on your part. The best advice that I would give the couple is to wear the same shoes that they intend to wear for the wedding reception to get a feel of how they ought to move. You should be confident that you would be able to carry out all the moves in your wedding shoes.