These Five Ballroom Dances Will Preserve Your Sanity… and Life!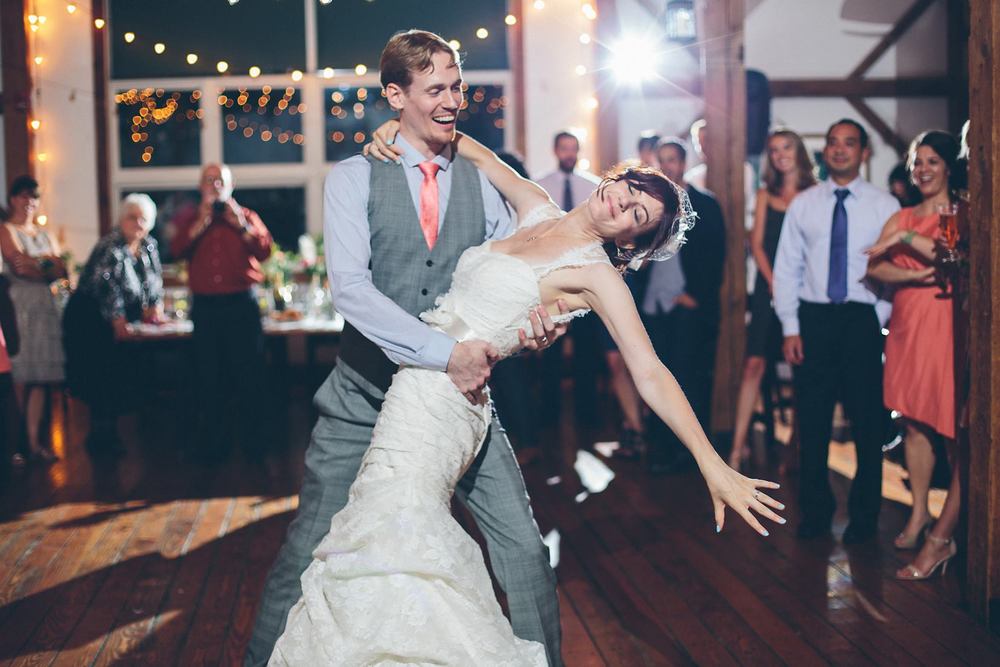 Think about your wedding tux for a minute. Is it rented? Then you might be looking forward to taking it off more than wanting to don it for your wedding in the first place. Not only will it fit badly, but it will also make you imagine all sorts of unfortunate things that might have happened to it, including the questionable behavior of the last occupant. Although it is inexpensive, it wreaks havoc on your sanity and mind. This is exactly what it feels like when you approach your wedding reception with your newlywed partner and you don't what or how to make the first dance happen. You feel exactly like if you were clad in somebody else's tuxedo, trying to breathe to stay on your feet while your mind is yelling "HELP!"
Imagine a customized tuxedo that was made especially for you. The tailored tux might be a little more expensive than a rented one but it hugs your body in the right way and you are confident with all the little details because you have chosen them yourself. The best thing it is that it was made specifically for you and the minute you put it on, you are ready to show the world what you are made from. This is what you will feel like when you have a confident stance for your first dance because, like the smart person that you are, you took dance lessons.
If you are on the verge of insanity when you are presented with the variety of dances that can be perfect for your wedding day, then look no further. Here are some ballroom dances that will be perfect for your dramatic yet sophisticated wedding:
7 FREE DANCE LESSONS
Get 7 FREE Dance Lessons. No credit card required. Just enter your email address and enjoy your first lesson now!
Swing
Whether you choose R&B, pop rock or the band music, this is the Swiss army knife of the wedding dance world. This will keep you moving in a sweeping motion across a huge dance floor. This energetic dance is perfect for large ballrooms. All you will have to perfectly is the footwork, such as moving harmoniously in a diamond shape, a star shape or a combination of triple steps, walking steps and step touches. If you are experienced enough, you can also include aerial moves, jumps and throws but it might be a little difficult for a bride who is wearing a voluminous gown with ruffles.
Rumba
All the couples who have their heart set on a slow number for their first dance should think about practicing a rumba for their opening performance. You want the night to be filled with romance and you are probably feeling the happiest that you have ever been in your life. There will be nothing better than swaying gently with your loved one from side-to-side, a sophisticated adult version of your prom dance.
Foxtrot
This is the money dance and one that most DJs love as it allows them to play eclectic music without compromising the mood of the evening. This kind of ballroom dance will allow you to move like James Bond and look way cooler than you probably feel. What is best is that you will be able to hold a conversation with your partner easily.
Salsa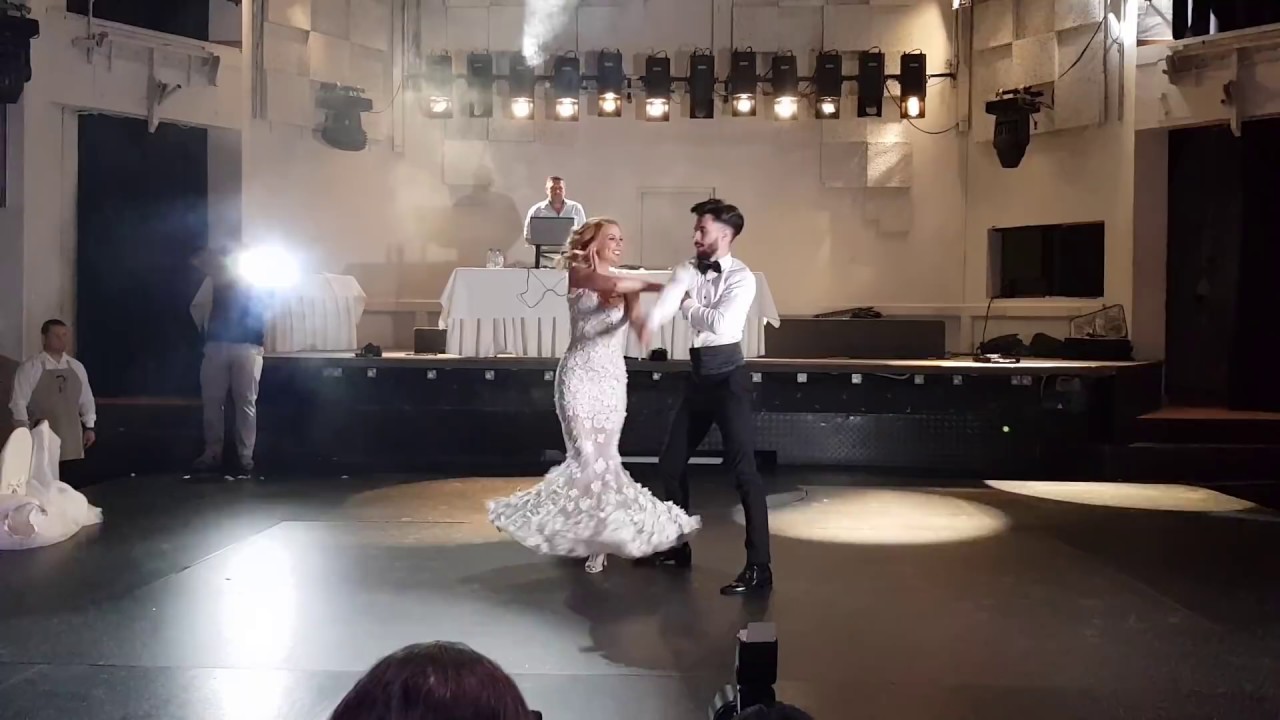 The Salsa is a very popular dance and not just a Mexican condiment. Spanish people have been doing that for decades and this flamingo-inspired dance is filled with Latin inspired moves which will require you to have months, if not years, of practice to perfect.
Merengue
If you have chosen high tempo music for your wedding dance, then you have to rely on a merengue, a type of French dance. It allows you to exhibit your electric side to others. When the music gets fast, the merengue is the perfect ballroom dance to wow everyone.
7 FREE DANCE LESSONS
Get 7 FREE Dance Lessons. No credit card required. Just enter your email address and enjoy your first lesson now!