5 Reasons to Take Online Dance Lessons Instead of Joining a Class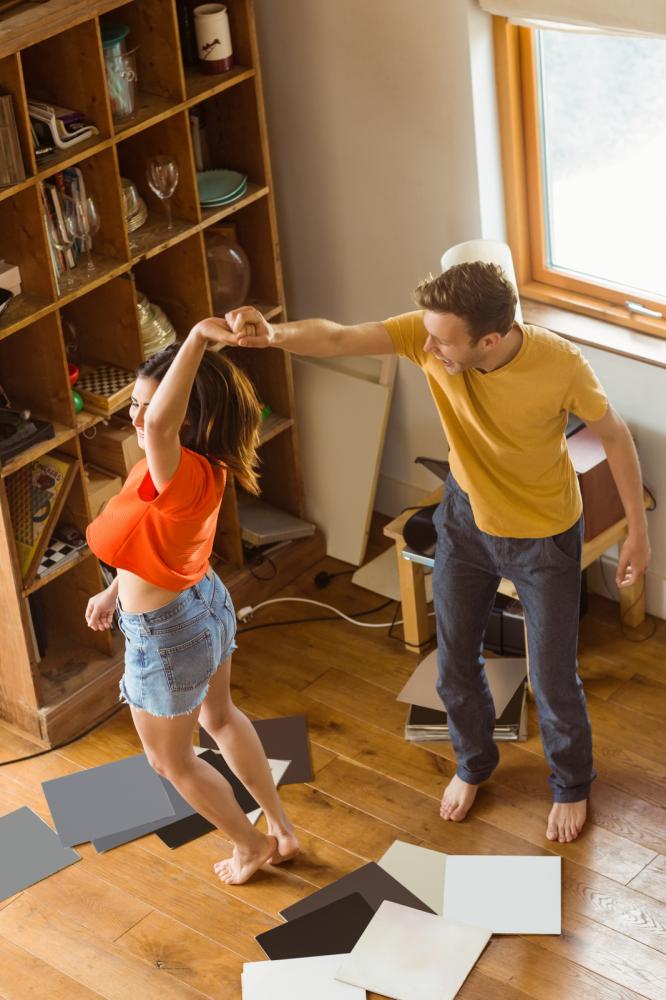 We all can agree to the fact that
first dances
are one of the few things your guests will remember about your wedding. The more exciting and special it is, the more people will talk about it. A majority of couples choose to join dance classes to practice a routine for their wedding's first dance. But what if we were to tell you that you can learn the same routine online in your home instead of joining dance classes and training from the best coaches?
7 FREE DANCE LESSONS
Get 7 FREE Dance Lessons. No credit card required. Just enter your email address and enjoy your first lesson now!
In this blog piece, we will shed some light on why online dance lessons are now becoming a trend and why millennial couples are rushing to enroll in one?
5 Reasons to Choose Online Dance Lessons
1.      Choreographed Routines:
When you opt for online dance lessons instead of going to a studio, you get to choose your own routine without having to follow a strict one. You can also incorporate more than one routine and make a compilation with little sequences on different songs to make your first dance truly unique. A choreographed routine that you and your partner can easily pull off will also reduce the level of stress and anxiety one feels when they have to follow a strict regime.
2.      Individual Attention:
A majority of dance studies do not offer private dance classes. Would you really want five other couples performing the same routine as you and your partner? It will surely remove the uniqueness factor from your dance as you want it to be something special which only you and your life partner shares. Not to mention, you will continue to compare yourself with other dancers in the class and feel stressed out by finding that they are better than you or your partner.
It may even breed some rivalry which will make your dance lessons more competitive and less fun. Your dance rehearsals must be something only you and your partner shares, and you can keep it that way if you opt for online dance lessons instead for your first dance.
3.      Cost Efficient:
No much debate is needed on this one as it is the biggest perk of choosing online dance lessons over dance classes. Wedding budgets are already very tight and adding a dance class expense instead of joining dances classes just doesn't make sense.
4.      Can Be Practiced at Home:
It wouldn't be wrong to call it another great perk; after all, it about being cost efficient. Wedding seasons are the busiest and most unpredictable periods of one's lives. You can never know what will go wrong the next minute, leaving little room for following a strict pattern. Going to a dance class every weekend from 5-7 PM might work for you in the beginning but as soon as the time to the wedding nears, it will become hard. There will be many tasks piled up that you would wish skipping your dance class in order to get them off your list.
Imagine if you didn't have to go to dance practice at all? Does that sound comforting? We know it does! Why go to a dance class when you can practice the same choreographed routines at home?
5.      No Fixed Schedules:
Lastly, you can practice whenever you feel like. Your dance instructor might not understand why you are low on energy from 5-7 PM. He/she also won't understand why you feel so exhausted and least interested in the routine. With so much going on in your life, not being able to perform the routine will only add to your worries when it should, instead, be a fun and enjoyable time for you and your partner. When learning how to dance online, you don't have to do it on a fixed schedule. Although we do advice to take out some time every day; at least now you get to enjoy it by doing it when you feel like it!
7 FREE DANCE LESSONS
Get 7 FREE Dance Lessons. No credit card required. Just enter your email address and enjoy your first lesson now!