Wedding Reception Music: Should You Hire A DJ or DIY?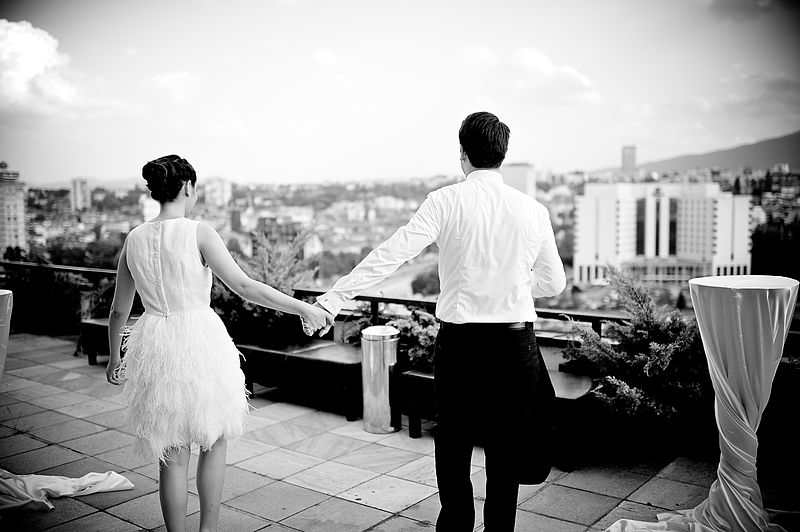 A wedding party is where everyone expects to dance, socialize and have fun. A wedding reception is a wonderful opportunity for the couple to show who they really are as individuals by showcasing their music preference. If you really want your guests and family to have a great time at your wedding, then prepare to decide between a DJ or DIY-ing the process. You can either self-DJ or hire a band. However, bands can sometimes be too formal or stifling and self-DJ-ing your own wedding is too much of a responsibility. The remaining options are hiring a DJ or relying on your iPod.
7 FREE DANCE LESSONS
Get 7 FREE Dance Lessons. No credit card required. Just enter your email address and enjoy your first lesson now!
Weigh Your Options
We are pro-DJ or pro-iPod and are equally fascinated by the results of both of them considering how it panned out in past weddings. If you really want to decide between hiring a DJ and selecting your own music, then think about your specifications. If you are really hard to please or if you want to save cash, then build your own playlist. If you are thinking about hiring a professional DJ, here is everything you need to know about it.
Hire A DJ!
Here is why you should hire a professional;
Generally, DJs have a fine understanding of how to get the party going and putting on music that will keep the floor packed with guests.
DJs have a huge selection of music (and we are talking about millions of songs).
They are really good at switching up the music according to the mood of the party.
They are excellent at reading people and the mood and have amazing understanding and expertise on how to fix technical problems.
They keep amazing control on the volume, tempo and choice of songs throughout the night to ensure that the party remains fun and happening.
They are wonderful at making the party the most happening place to be and they are quite good at what they do.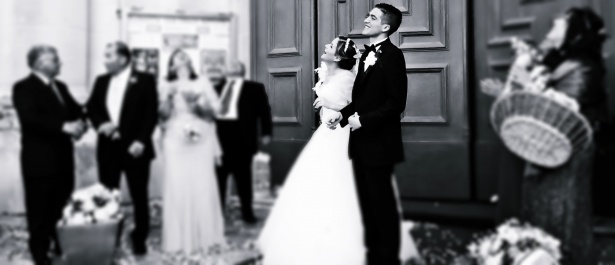 So, if you have set your mind on hiring a DJ, you can ask your favorite DJ at any club if they do weddings as most of them do. Then comes the matter of deciding on the charges for their services. Your DJ must be able to entertain your request of playing must-play songs and adhering to a no-play song list. Tell them what type of individuals you are and ask the DJ to adhere to a certain taste genre of music.
Do It Yourself
Here are some reasons why DJ-ing your own wedding will suit you best;
This is much cheaper and personalized way of adding music to the evening of your wedding reception.
If you have a tendency to blush at inappropriate announcements made by a DJ, hiring one might sound like a nightmare.
Moreover, if you are more concerned about taking wedding dance lessons and learning to dance, than saving money can be a big factor. Eliminate the DJ completely from your wedding and DIY a playlist that will be exclusively chosen by you.
If you have trust your taste in music, then this is a god idea for you.
You can rock a party without hiring a DJ. It might sound impossible at first but as you start compiling a playlist with songs that you love, then you will find that it's easier and much more affordable than hiring a DJ.
How to Build a Playlist
Here are a few tips to help you prepare a wonderful playlist for your wedding;
Divide your playlist into sections (each part of the evening). Some of the sections may include a pre-ceremony, first dance, processional, cocktail hour or dinner hour list and the most important part of the night: the dance party.
Don't leave non-wedding related songs in your iPod. Delete them and don't leave anything to chance. Make sure that when you press the play button, the right type of song comes on.
Don't just rely on one copy and prepare backups. If one of the iPods is not working, you can switch to your backup. Electronics are temperamental so why leave anything to chance and ruin your reception?
7 FREE DANCE LESSONS
Get 7 FREE Dance Lessons. No credit card required. Just enter your email address and enjoy your first lesson now!