Wedding Dance Ideas that are Perfect for a Barn Wedding
Most brides find rustic wedding themes to be a wonderful idea for their wedding. Not everyone is impressed with the chandeliers, luxurious flower settings and a mile-high cake with multiple tiers and 7 different types of frosting.
If you are the kind of person who wants their wedding to look rustic, personal and like something out of a fairytale, the best way to accomplish that is by choosing a theme that is all about exposed wooden beams and hays stacks that are artfully arranged around the reception area. The wedding ceremony can take place under the sky, among some friends or surrounded by flowers with candles lining the aisle. A barn wedding theme is quite easy to arrange and if you are worried about the budget, this can help you take that worry off your shoulders.
7 FREE DANCE LESSONS
Get 7 FREE Dance Lessons. No credit card required. Just enter your email address and enjoy your first lesson now!
The sweet smell of hay, the rustic charm of checkered tablecloth and the buffet style dining with a huge dance floor in the middle is a dream of many couples. If you are one of them, then we can assure you that your guests will probably enjoy the barn wedding more than a city wedding. When you are thinking about going with a barn-wedding theme, you must consider that your average dance routine will not set the right mood for your wedding guests. If you are head strong, then you can go for a formal dance routine that is generally more suitable for a hotel ballroom rather than a charming barn.
However, if you do want to conform to the theme in all regards, then here are a few dances that are perfect for a barn wedding.
A Waltz
If you grew up watching Disney movies, (I mean who hasn't?) then you are probably already in love with this kind of dance. A waltz will add a sophisticated touch to your otherwise charming but low-key wedding. It is an all time classic for a very good reason. It adds a touch of drama and although it is the oldest interpretation of a ballroom dance, the sweeping motions will allow the couple to glide on the dance floor, which is perfect for a first dance. If you are confused about which songs will go perfectly with this theme, then look no further. "The Tennessee Waltz", "When You Ever Really Loved a Woman" by Bryan Adams and "Earth" by Gladiator Soundtrack are some amazing choices to perform a waltz.
Swing
When you want your wedding to represent the country vibe that you love so much, then a country theme is perfect for a first dance. A swing is a type of dance that is fun to perform and its upbeat vibe will give everyone energy, making them look forward to the rest of the evening. "Brown Eyed Girl" by Van Morrison, "The Power of Love" by Huey Lewis and the News and "Save a Horse, Ride a Cowboy" by Big N Rich are some songs that will go well with the swing dance.
Foxtrot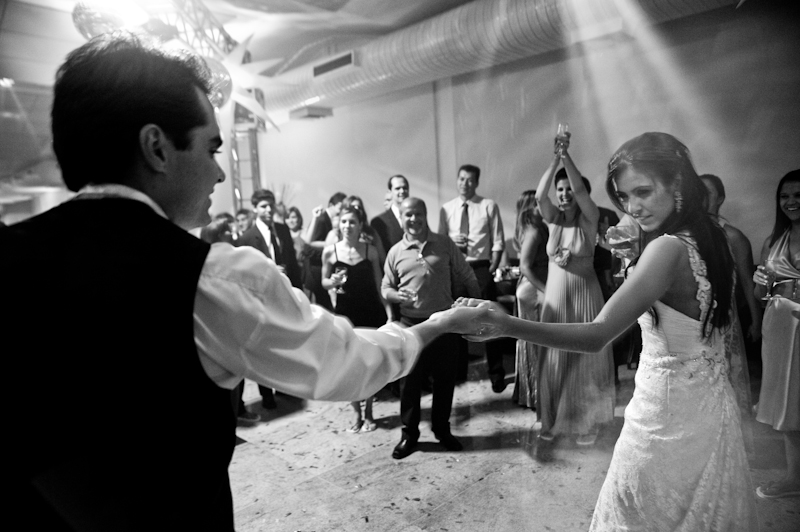 To some, it might sound like the name of an herb or an old medicine. However, this is a type of a dance which is often selected by couples who are looking to perform a wedding dance themselves. It is quite easy to perform and learn. The steps are easy to memorize and rehearse and its versatility will allow you to customize it according to your personality. "Moondance" by Van Morrison, "A Penny a Kiss" and "The Best is Yet to Come" by Michael Buble are some upbeat songs that will conform well with the Foxtrot dance routine.
7 FREE DANCE LESSONS
Get 7 FREE Dance Lessons. No credit card required. Just enter your email address and enjoy your first lesson now!