You'll Only Get One Chance to Get It Right: The Pros and Cons of Choreographed First Dances
If you think that you have become a pro at dancing and don't need to go in prepared with a choreographed piece on your big day after watching countless seasons of So You Think You Can Dance, we ask you to think again!
Unless you are actual pros, you and your fiancé will need some wedding dance lessons to perform your best moves that will compel your friends and family to tear up, applaud and marvel at its perfection. There are many pros as to why you should have your first dance at the wedding choreographed. Some say it is a confident booster as you don't have to worry about what move to go with but then again, it isn't for everyone either. In this blog piece, we will closely look at the advantages and disadvantages of choreographed first dances to help you decide if you should go for one or not.
Everyone Will Love it:
Not everyone finds a couple sway back and forth for 4 continuous minutes to be attractive. From a guest's perceptive, it is a yawn-inducing practice. While performing a choreographed dance, be it a flash mob, upbeat jazz, sensual salsa or a beautiful contemporary piece, it will have your guests' full attention and will keep them on their feet, making the clap and hoot throughout.
It May Stop You from Tearing Up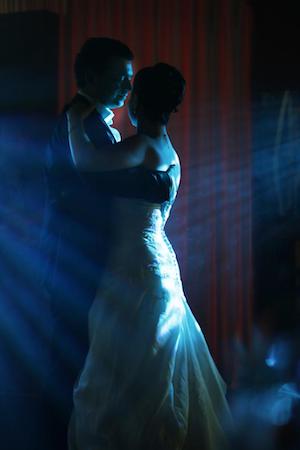 We all can agree that first dances are an emotional moment for both the bride and the groom. It symbolizes their new journey with every step they take hand-in-hand.
We understand that you want to have the time of your life and move your audience; you don't want to ruin your own makeup either!
A choreographed piece will demand your full attention and therefore, will keep you distracted from crying your eyes out. You can reserve that later, when you see your wedding tape.
Dance Lessons Help You Bond:
The last few weeks leading up to your big day can really be stressful for you and your partner. Fights break out, misunderstandings develop, and people get hurt. With so much going around, the couple rarely gets any time together to bond and tie all those loose ends that cause the coldness between them. Dance classes give the couple that bonding time, in a fun way at that.
You Can Feel More Confident when Performing in Front of a crowd:
Try to recall the last time you danced on a slow romantic song with someone special? You may say that it was at the last wedding you attended. You are bound to feel nervous when you become the centre of attention and when all the eyes are on you. If you take wedding dance lessons or learn to dance prior to this big day, you will feel less awkward starting your routine, as compared to going with your impromptu moves.
The Cons of Choreographed Dances
Like every coin has two sides, there are always couples who like to be in the moment rather than prepping for it for months. Unlike others, such couples don't find the fear of first dances intimidating. They whole-heartedly dance until they no longer can, without giving their appearances or moves a second thought. They fumble, they fall, they slip and they twist; but, they don't complain. To them, choreographed dances are boring and just not for them. Their perception:
Choreographed Dances can Look Rigid:
Every step is calculated. A strict routine has to be followed and mistakes can mess up the whole dance. Even if you pull it off perfectly, you might not feel that happiness as you would have when you just had your song playing and a whole empty dance floor to take advantage of.
It's an Additional Expense in the Wedding Budget
Performing choreographed dances calls for hiring a professional dance teacher, or joining a dance studio that gives wedding dance lessons. Hiring help costs money, which makes up for an additional expense from your wedding budget.
It's yet Another Thing that Causes Anxiety:
Adding a choreographed dance will only add up to your anxiety level if you are the victim of such phobias. No one should have to feel like that on their wedding day. If a choreographed dance is what you are worried about, it's best to drop the idea. You don't need to add one more thing to your list of "things that could go wrong".